Want to learn more about biogas? Access our library
Gives waste management to energy generation Innovation in Renewable Energy
See below how we can help your business:
Our Projects
Our projects encompass organic waste management, biogas production, energy efficiency, cost reduction, expansion of renewable energy in the country and much more! See below some of our cases.
UD ITAIPU – Biomethane Post
Liege Kings
2021-11-05T11:27:35-03:00
Biogas Mini Thermal Power Plant in Entre Rios do Oeste (PR)
Liege Kings
2021-08-31T16:23:21-03:00
Did you know that biogas and biomethane can boost the production of ethanol from biomass? Ethanol is one of the biggest bets for more sustainable sources of energy, and Brazil already has
The event addressed topics such as the hydrogen market and regulation, issues that should be debated in 2022. 2022 started promising even more news for biogas and the sources that permeate this branch.
In Brazil, when the use of biogas arises from public sector initiatives, the potential for social transformation and improvements in environmental indicators for a given region are evident. But for that, it's
TESTIMONIES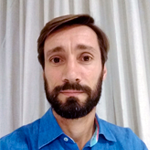 "The participation of CIBiogás was fundamental in the successful execution of the project, as there are few institutions with expertise in the research area to present solutions with the integration of several areas that the project required."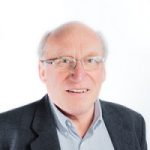 "CIBiogás brought a lot of technical and economic data that are very useful for the technical and economic feasibility studies carried out for the sugarcane industries. We will then be able to present good results for sugarcane industry operators (…)"
Our solutions contribute to the UN Sustainable Development Goals!
See below which SDGs your project can collaborate in achieving the goals established by the UN for 2030
ODS 6
CLEAN WATER AND SANITATION
Objective 6
"Ensure the availability and sustainable management of water and sanitation for all"
ODS 7
ACCESSIBLE AND CLEAN ENERGY
Objective 7
Ensure reliable, sustainable, modern and affordable access to energy.
ODS 9
INDUSTRY AND INNOVATION
Objective 9
Promote inclusive and sustainable industrialization and foster innovation.
Objective 11
Make cities and human settlements inclusive, safe, resilient and sustainable.
ODS 12
RESPONSIBLE PRODUCTION
Objective 12
Ensure sustainable production and consumption patterns.
Objective 13
Take urgent action to combat climate change and its impacts.
Objective 15
Protect, restore and promote the sustainable use of terrestrial ecosystems.
ODS 17
PARTNERSHIPS IN PROGRESS
Objective 17
Strengthen and revitalize the global partnership for sustainable development.